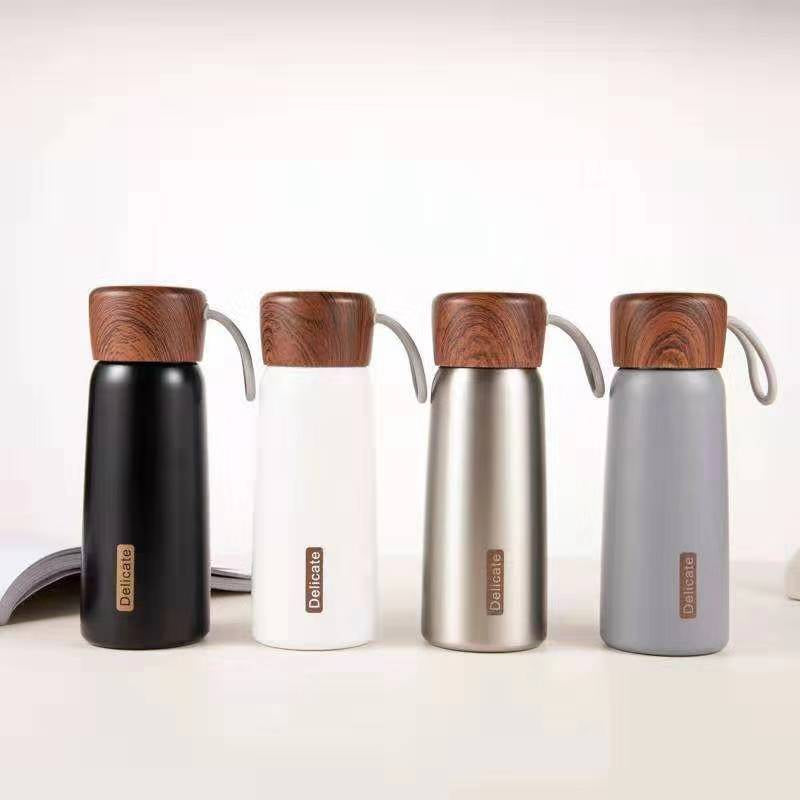 Stainless steel bottles are the talk of the town, and everyone's realizing the importance of stainless-steel products and getting rid of all plastic. Why not? Eco-friendly, durable, safe, and easy-to-clean stainless-steel water bottles are an excellent alternative to using plastic water bottles.
But that's not all. You must look for the food-grade stainless steel water bottle. Food-grade quality refers to material and a finish that have been considered safe for use in the food industry.
Food-grade stainless steel bottles out-perform all the other possible options because they are completely non-reactive, and require no lining. Drinks stay warmer/cooler for longer durations and no harmful chemicals (BPA) leach into your drink. The bottles are still lightweight and of-course stylish.
Why food-grade stainless steel?
· Highest quality, so doesn't break or dent easily
· Chemically and bacteriologically neutral
· Impermeable and prevents contamination
· Smooth look and finish, so easy to handle and wash
· Does not react with harsh washings
· Doesn't erode with acidic food or drinks
· Doesn't pick or transfer any food odors
· Stain-resistant
What is stainless-steel food grade?
Food-grade stainless steel is meant specifically for foods and drinks, where the surfaces are made much less permeable, and much smoother than the regular stainless steel. The food-grade stainless steel can withstand acids, alkalis, and chlorides, because food and drinks contain those ingredients.
Food Grade Stainless Steel is an authentic stainless-steel alloy with a high chromium and nickel content. Such steel alloys are manufactured at higher temperatures, more than 800°C, or 1472°F. If the stainless steel is not treated this way, then the caustic materials can lead to premature corrosion, which in turn results in an uneven surface.
Steel is a healthy material, so much that it is being used in various medical treatments, and even implanted in the human body.
Be Environment-Friendly Stainless steel is 100% recyclable, cutts resource use and is very durable, making them the green product you should be choosing for Earth and yourself.
Why choose Stainless Steel Water Bottle over plastic?
Carrying a water is a healthy habit for everyone whether to work, school, leisure trips, exercise or sports. As compared to cheap plastic bottles, these reusable water bottles will cost more, but they pay for themselves very quickly.
Stainless steel is durable, doesn't wear over time, is not prone to damage by heat, or sun. Plastic release chemicals like BPA, which may incur severe health risks. The chemicals are leached all the time but its more when there is heat falling on the water bottle kept in the car. No such thing with stainless steel bottle.
Be Aware!
There may be some bottles made of metal, but not food-grade stainless steel. To be cost-effective, many metal water bottle companies use aluminium, which looks alike steel but it may lead to various diseases such as Alzheimer's. Aluminium is not supposed to be used in food-grade products; therefore the manufacturers use a plastic liner, which can contain BPA or other harmful chemicals. Unlike aluminium, stainless steel will need no liner to keep the drink safe and healthy, so while buying, look for smooth metal inside your bottle, which should be stainless steel.