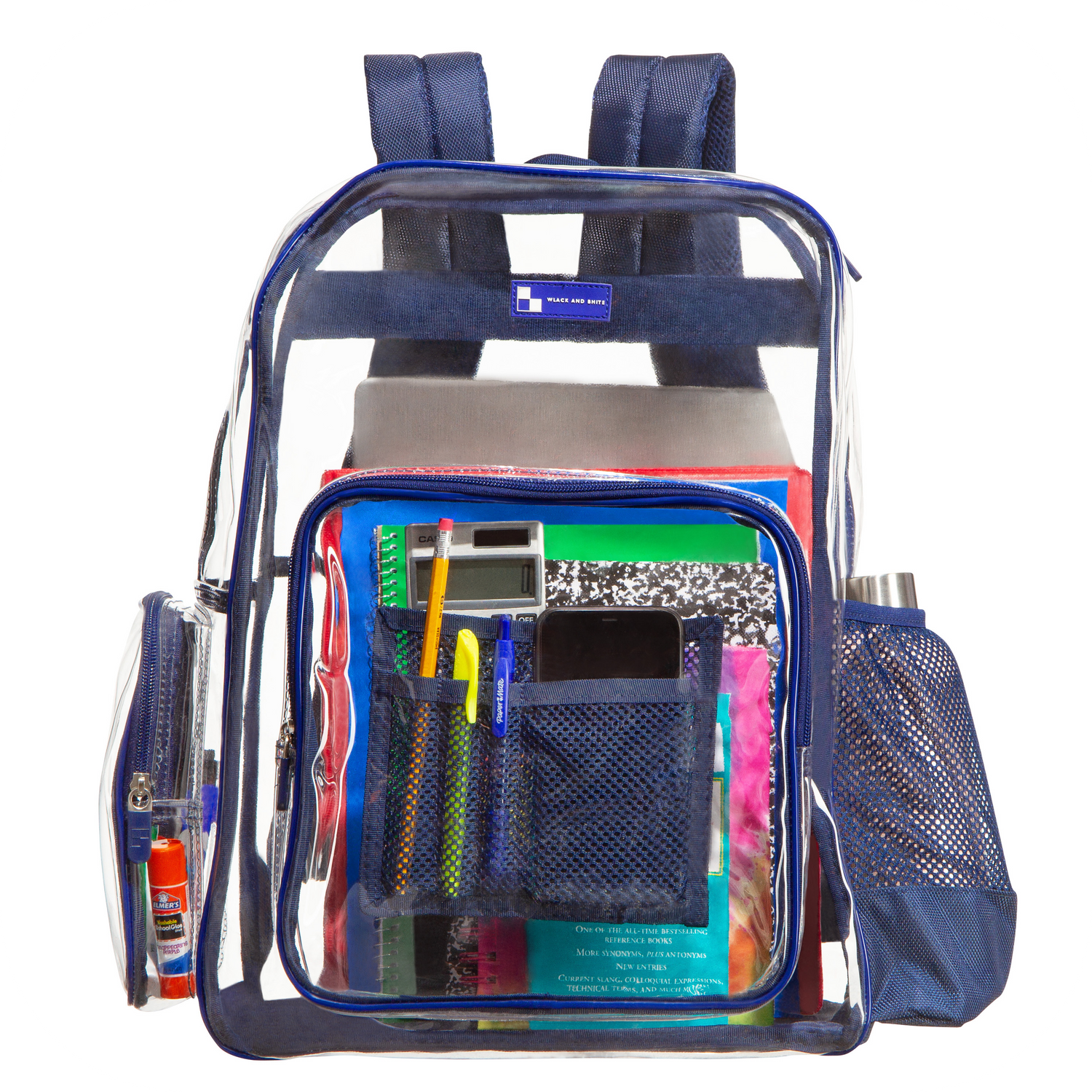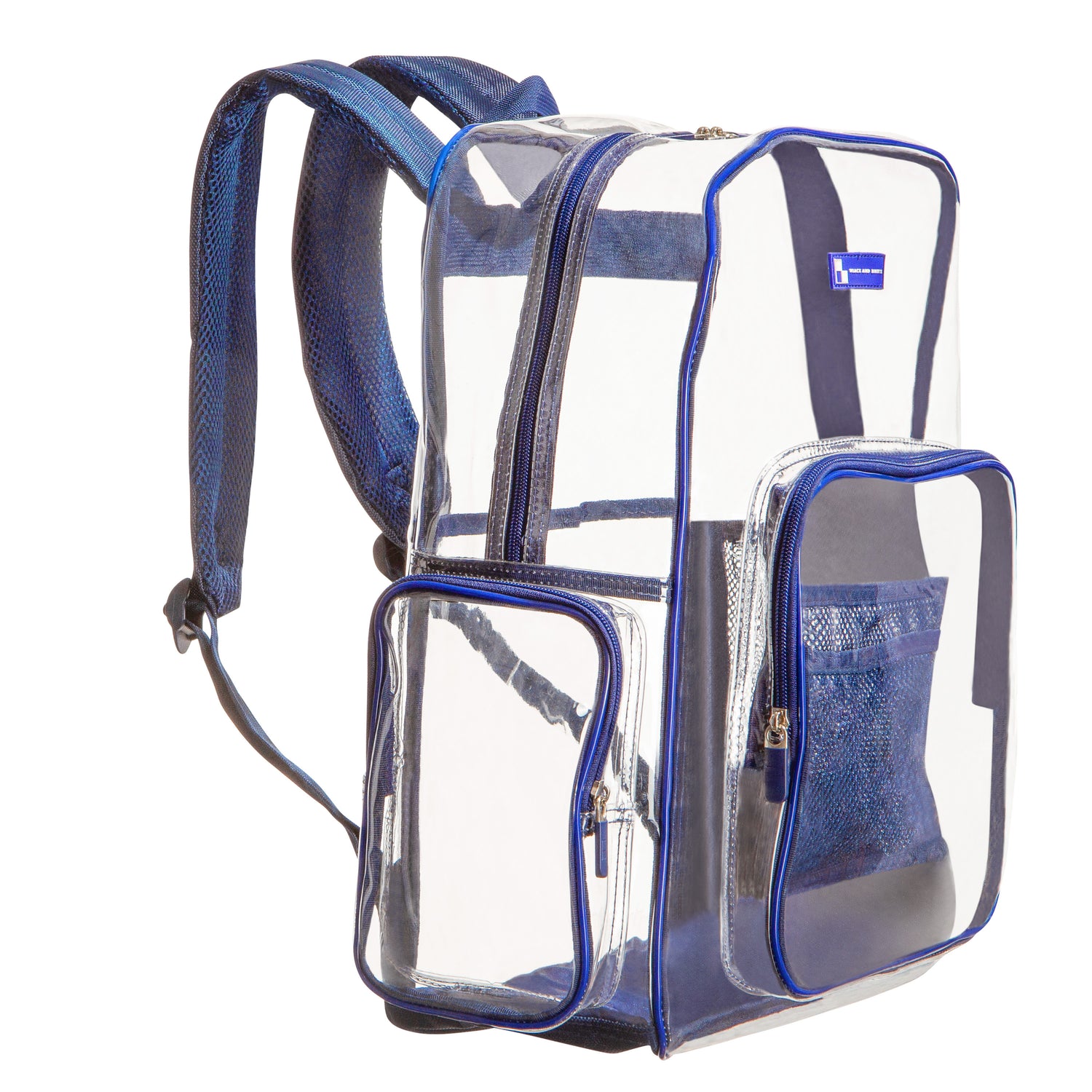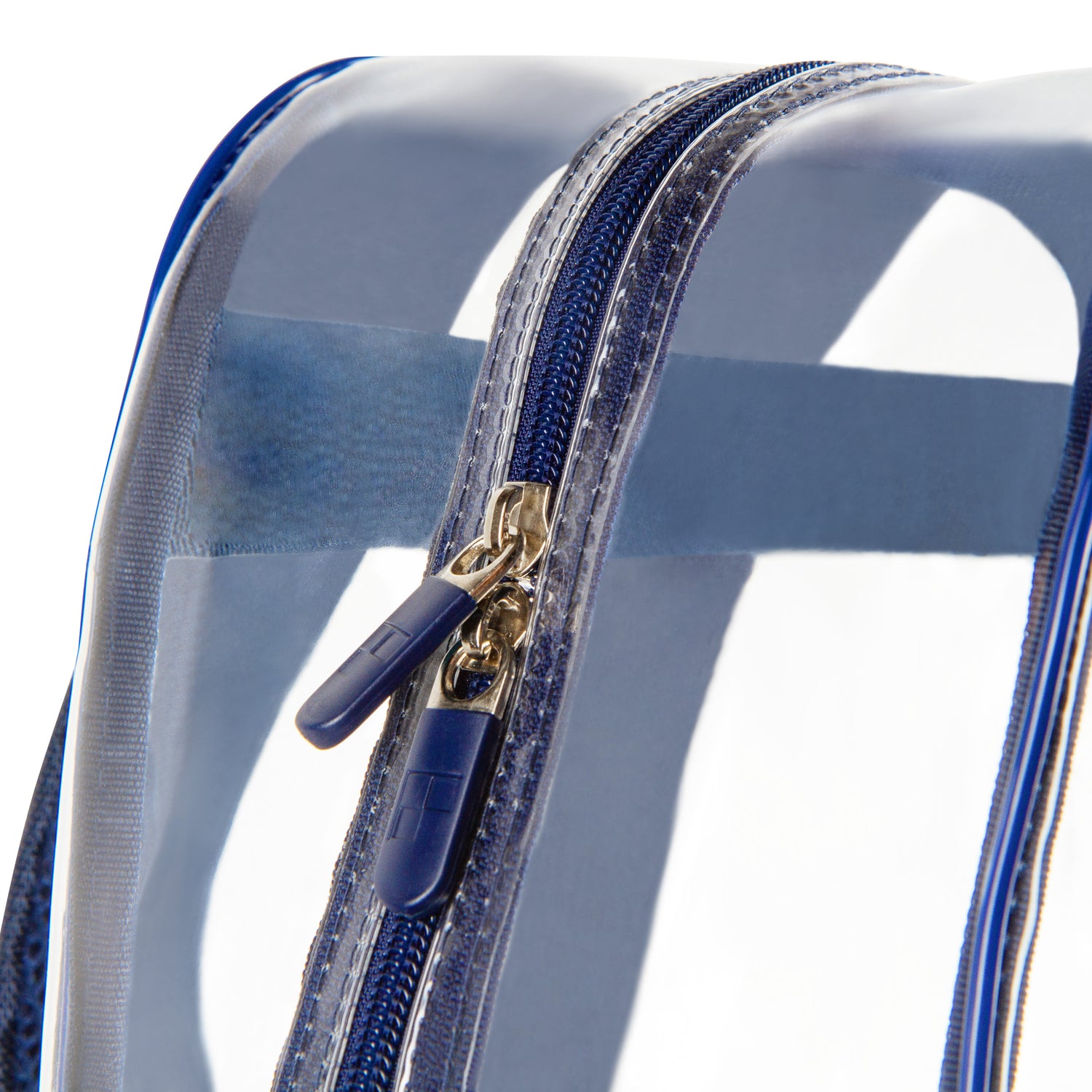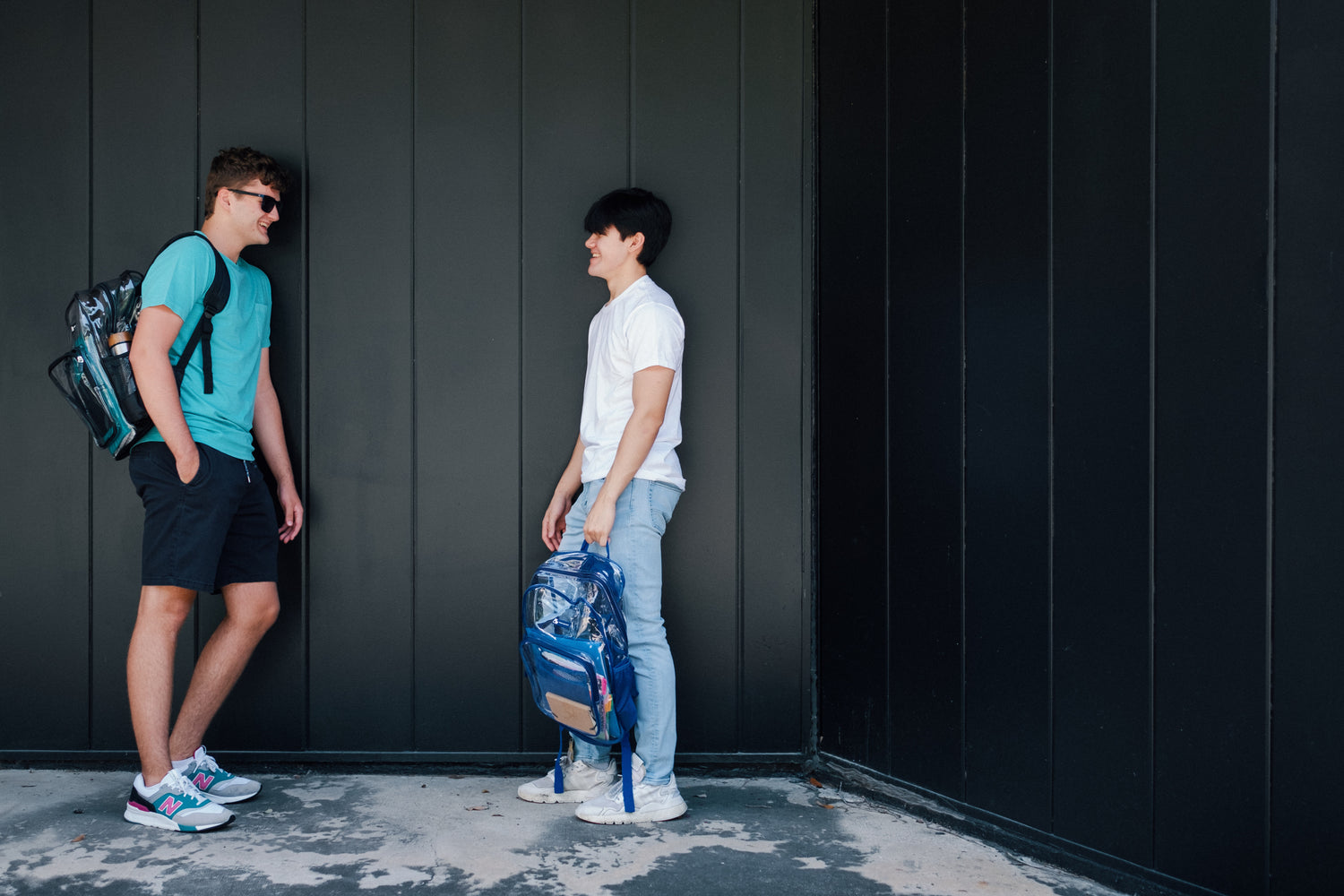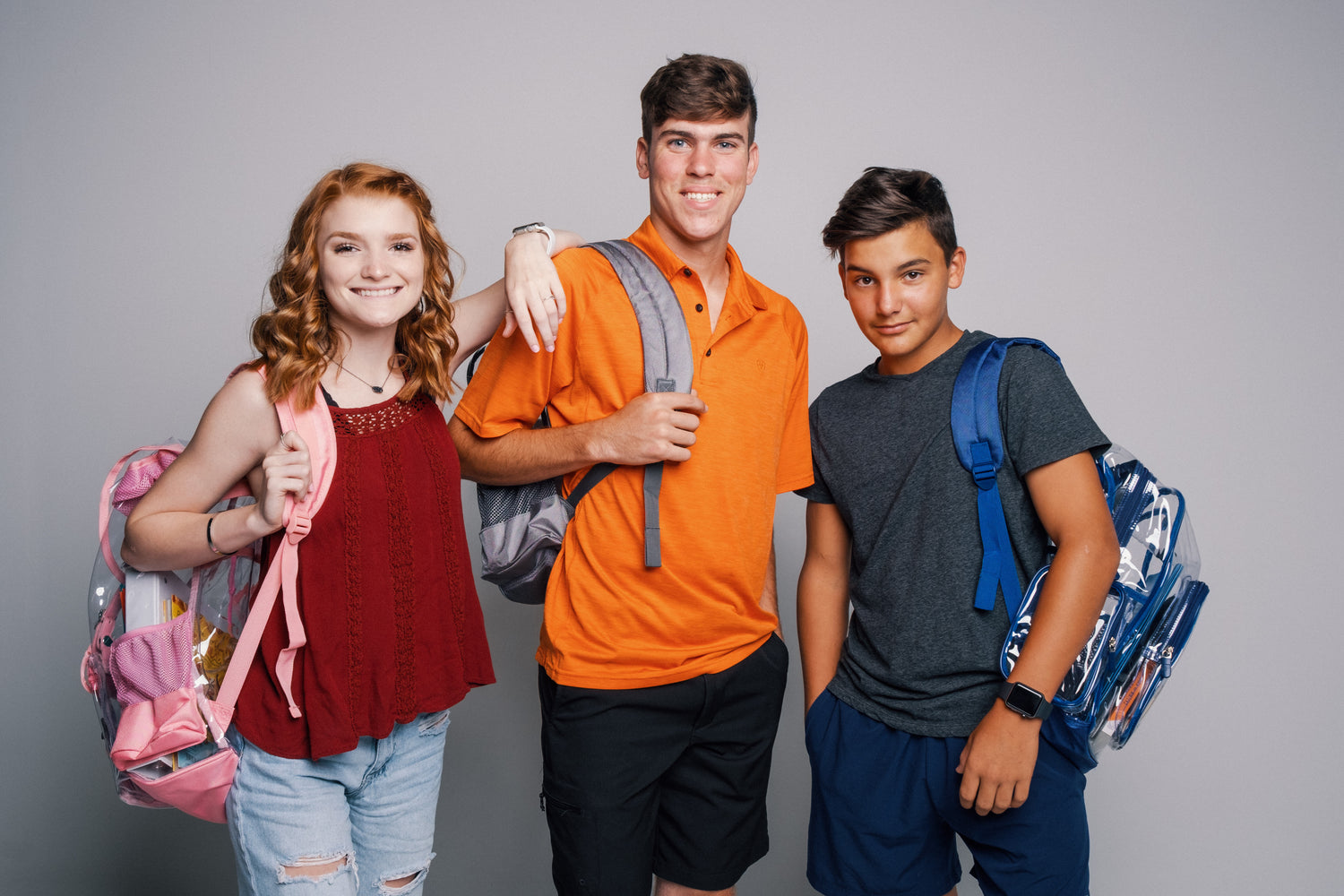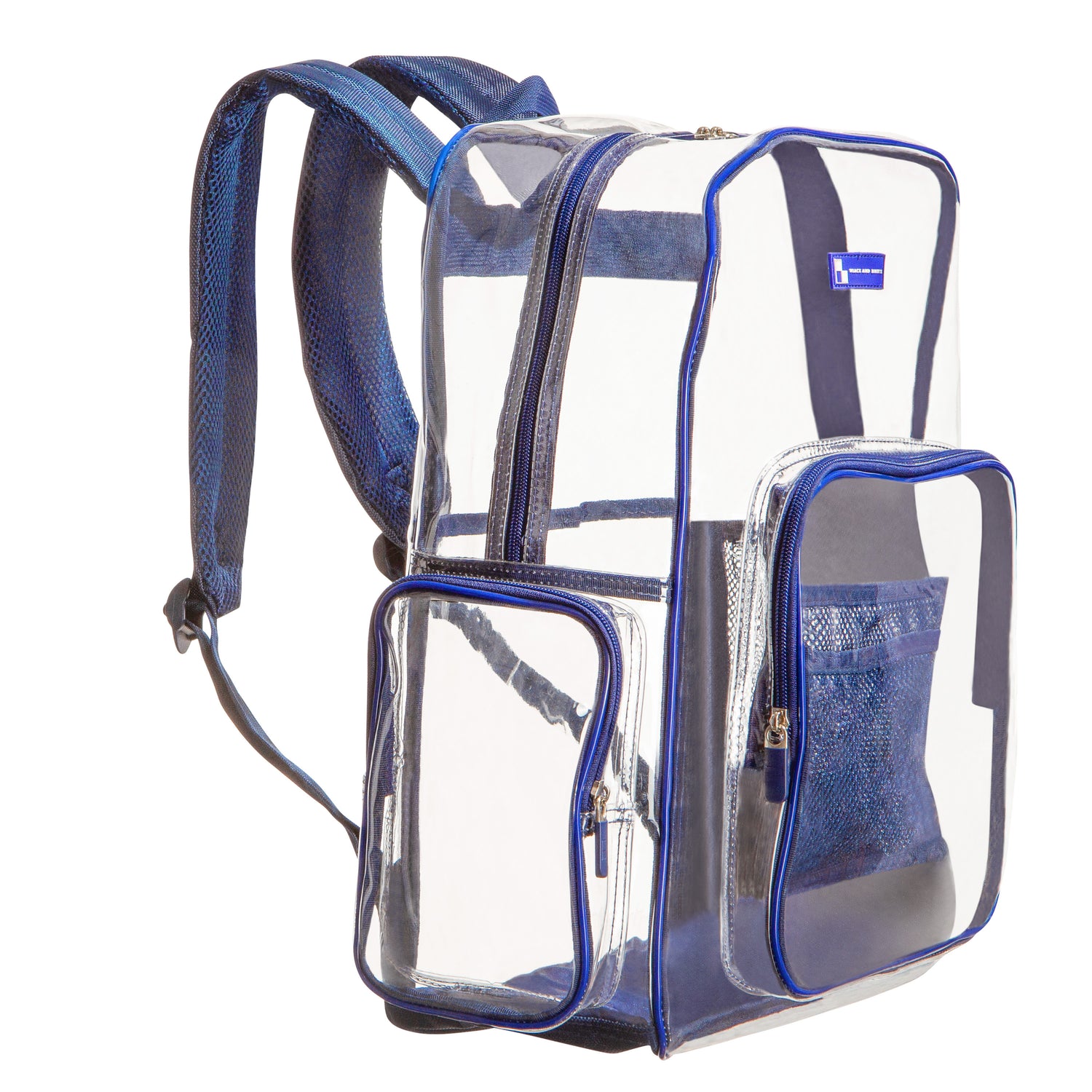 Heavy Duty Clear Backpack With Mesh Organizer (Large)
Regular price
$49.99
Sale price
$53.99
Unit price
per
Eco-Friendly Design
Our backpack emphasizes an eco-friendly design, crafted with a custom blend material that is not only sustainable and biodegradable but also offers numerous benefits over traditional PVC backpacks. Enjoy a product that is BPA FREE, LEAD FREE, and has NO PLASTIC ODOR, ensuring the highest quality for your health and well-being. In addition, the backpack is EXTREME WEATHER RESISTANT and compliant with child safety norms. This commitment to environmentally friendly materials and responsible design choices reflects our dedication to offering a backpack that not only meets your daily needs but also cares for our planet.

Original Heavy-Duty Backpack
Designed and crafted for heavy-duty use, made from a custom blend material that is 3X stronger than a traditional PVC Backpack, as well as 4X softer. With anti-crease, waterproof, soft characteristics, and an environmentally friendly longer service life, it is very suitable for daily use. Supplemented with military-grade fabric to withstand daily wear and tear, this backpack is perfect for all your needs.
Comfort
Extra padded adjustable shoulder straps make it your perfect companion for all day wear

Intelligent design

Carry all that you need in style and poise. Our Intelligent design provides you with great space and keeps your things organized.
Keep your iPad / Tablet / Laptop safe in the 16" sleeve
Front pocket with a smooth and sturdy zipper is a perfect place for your pens, markers, pencils and other supplies.
Keep your keys, ID's and other important items safe in the side pocket, secured with the zipper.
Utility-grade mesh bottle holder with tough elastic to prevent accidental spills.
One year product warranty
We take great pride in our product and we secure your purchase with a 365-day product warranty.
Size
18 X 13 X 6.75  (in inches)
Prop 65 Notice
This product may expose you to chemicals that are known to the State of California to cause cancer and birth defects or other reproductive harm. For more information go to www.P65Warnings.ca.gov
Recently viewed products
Continue where you left off